Every Monday 5pm - 5.45pm
Every Wednesday 5.15pm - 6.00pm
Every Thursday 6.15pm - 7.00pm
Every Saturday 9.45am - 10.45am
Every Saturday Sparring 10.50 -11.20am
Saturday class is a mixed ability class incorporating senior students.
Only £4.50 per class
What we aim to achieve
Karate can help to teach children discipline & respect, build confidence, self control and concentration alongside the vital self defence skills that we teach in our classes. Our Junior classes focus on life skills as well as physical skills, emphasising reward and positive reinforcement.
Points for parents to consider
Karate classes are not TV shows, movies or cartoons. The reality is very different indeed.
Are you prepared to ensure that your child attends class every week without fail? Even in the school holidays, sunny days and rainy days and encourage them to practice at home ?
Would you or an older sibling be prepared to train with young children to help maintain enthusiasm and practice together?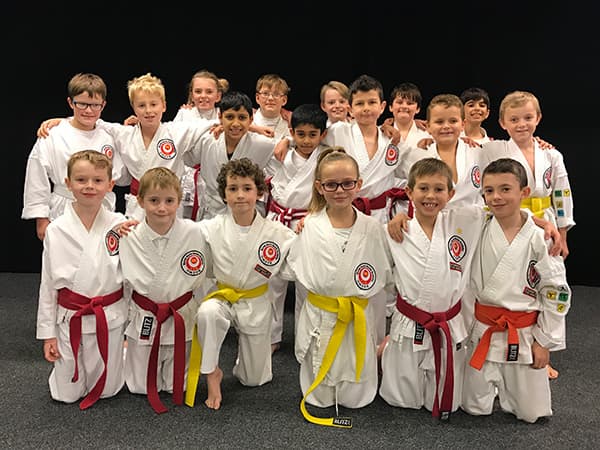 Junior Karate Class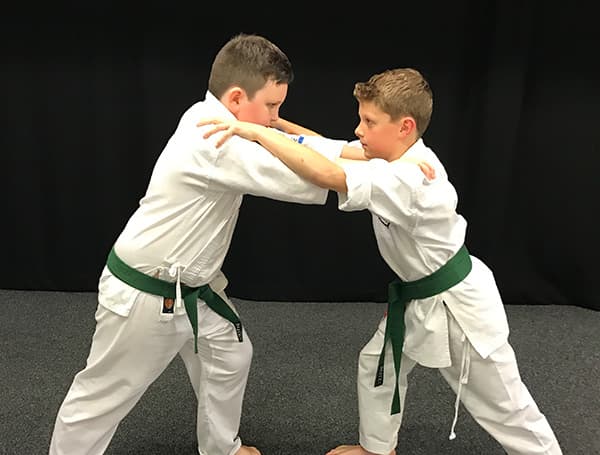 Junior Karate Class
Junior Events