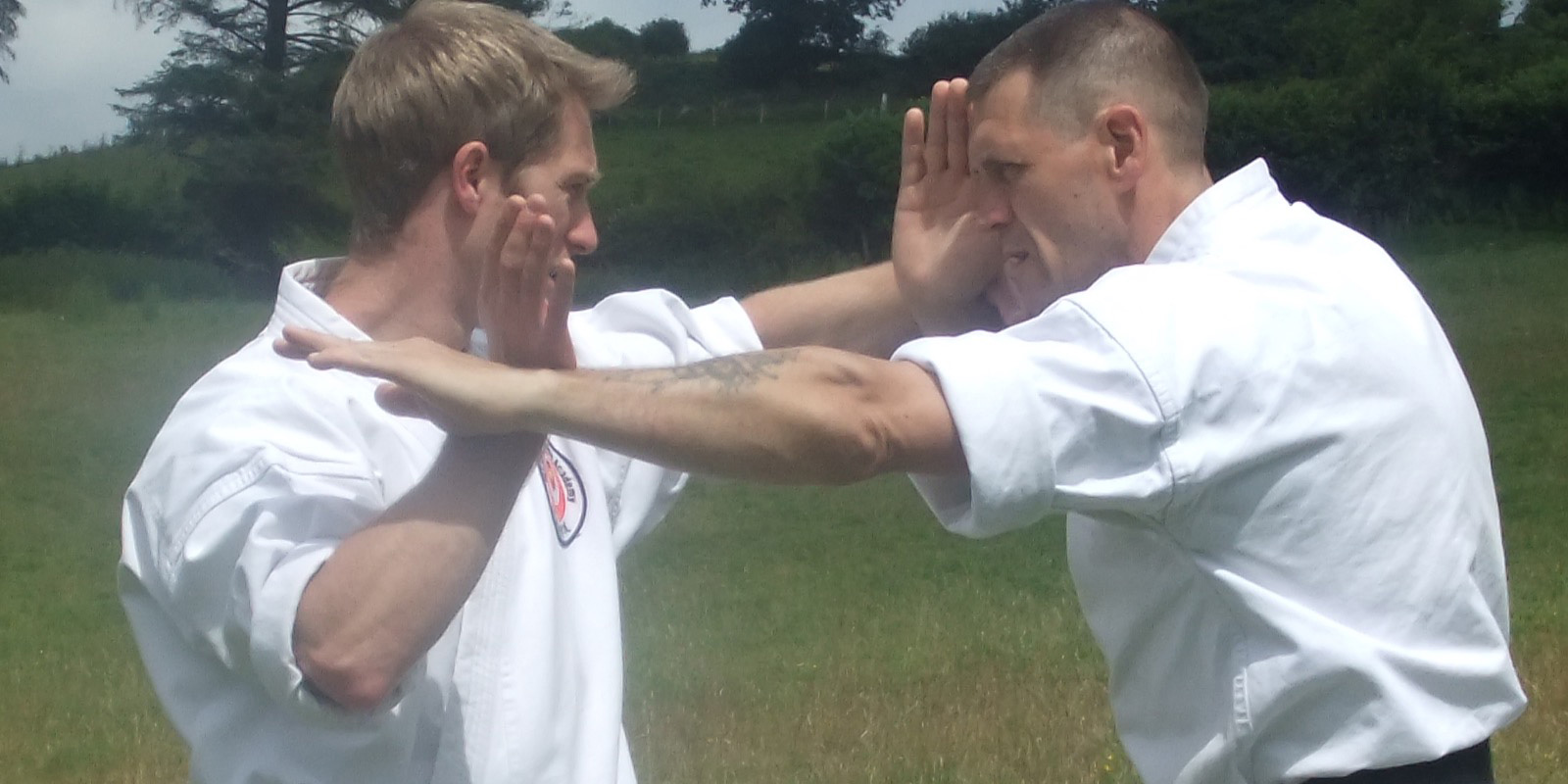 Welcome to the


Martyn Harris Karate Academy
Keep up to date with the latest events
In 2018
Pre Grading Assesment
10 February 2018
Pontprennau Primary School 9.30 am - 12.00 pm White, Red and Yellow Belts
1.00-3.30pm Orange and above
Throwing & Grappling Seminar
03 March 2018
2-4 pm at Bethany Baptist

Instruction from Sensei Mat Wellington & Sensei Norman Heffernan

Sensei Mat started training Combat jujitsu in 2006 under Kancho Ray Wonnacott 8th Dan and Sensei's Norman Heffernan & Mike Bagley in Pontprennau. Mat is a 2nd Dan and has been teaching in various classes since 2010. He has also trained in Muay Thai kickboxing to refine his striking and has undertaken various knife, throw and stick seminars.

Sensei Norman Heffernan is also 2nd Dan, he started studying traditional judo and jujitsu with Portsmouth Ky Shin Do club after he retired from competitive athletics in 1994. He also trained under Sensei Ray Wonnacott class.
Grading
17 March 2018
Pontprennau Primary School 9.30 am - 12.00 pm White, Red and Yellow Belts
1.00-3.30pm Orange and above
Graduation
24 March 2018
11.30 - 12 pm
School Closed
31 March 2018 to
08 April 2018
Naihanchi Sandan Kata
21 April 2018
11.30 am - 12.30 pm
Kusanku Course
12 May 2018
Pontprennau Primary School
1 hour session covering the movements of one of our core kata in detail.
The course is open to all grades but will be especially useful for 4th, 3rd, 2nd & 1st kyus
11.30 - 12.30 pm £5 pp
Junior Summer Camp
19 May 2018 to
20 May 2018
Annual training camp for ages 7 upwards
Pre Grading Assesment
09 June 2018
Pontprennau Primary School 9.30 am - 12.00 pm White, Red and Yellow Belts
1.00-3.30pm Orange and above
Bassai Course
23 June 2018
1 hour session covering the movements of one of our core kata in detail.
The course is open to all grades but will be especially useful for 1st, 2nd & 3rd kyus
11.30 - 12.30 pm £5 pp
SUMMER CAMP
06 July 2018
Instructors Renshi Martyn Harris, Renshi John Burke & Sensei Martyn Skipper
All groups welcome please contact us for info
Grading
14 July 2018
Pontprennau Primary School 9.30 am - 12.00 pm White, Red and Yellow Belts
1.00-3.30pm Orange and above
SCHOOL CLOSED
19 August 2018 to
02 September 2018
Aragaki Unshu Course
22 September 2018
Pontprennau School 11.30 - 12.30
Syllabus Combinations Seminar
06 October 2018
12.30 - 3.30 PM £20
Brown & Black Belt Workshop
20 October 2018
1 - 3 pm Pontprennau School
Pre Grading
27 October 2018
Pontprennau Primary School 9.30 am - 12.00 pm White, Red and Yellow Belts
1.00-3.30pm Orange and above
SCHOOL CLOSED
11 November 2018 to
18 November 2018
Dan Grading
24 November 2018
1 - 4 PM Bethany Baptist Hall
Grading
01 December 2018
Pontprennau Primary School 9.30 am - 12.00 pm White, Red and Yellow Belts
1.00-3.30pm Orange and above
Christmas Party & Awards Evening
15 December 2018
Lisvane Memorial Hall 4-6 pm
SCHOOL CLOSED
21 December 2018 to
04 January 2019