Every Monday 9:30am - 10:30am
Every Wednesday 9:30am - 10:30am
Only £5.00 per class
What we aim to achieve
Sensei Emma Harris has been training in karate for 8 years, gaining her 1st dan black belt in 2016. She has trained with several top instructors, including Hanshi Patrick McCarthy, 9th dan, the highest graded westerner to teach in Japan & Okinawa.
These daytime karate classes are ideal for busy mums, shift workers, and women who need to build confidence or whose religion might prevent them from training with men.
Sensei Emma Harris will be teaching the full Kaizenkan Karate syllabus in a friendly, encouraging environment.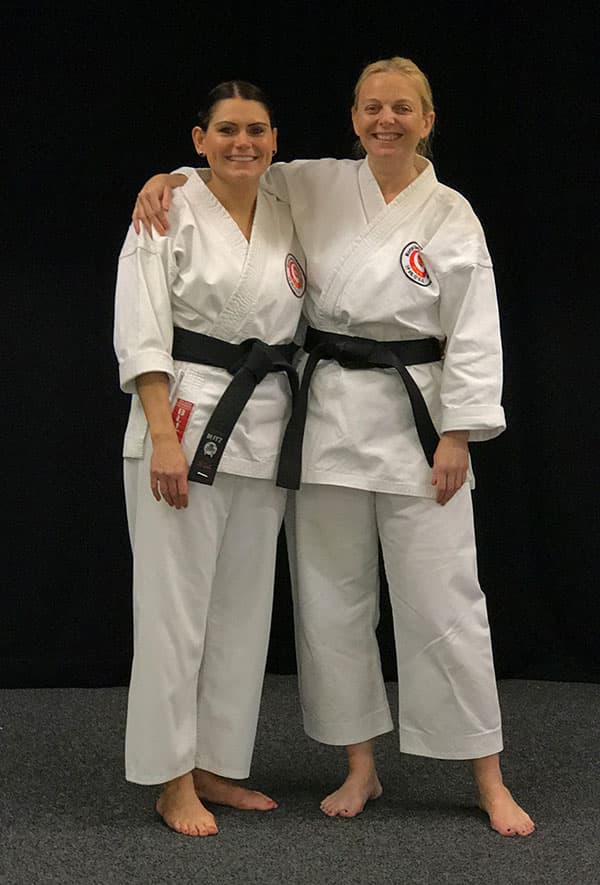 Sensei Sarah Taylor & Sensei Emma Harris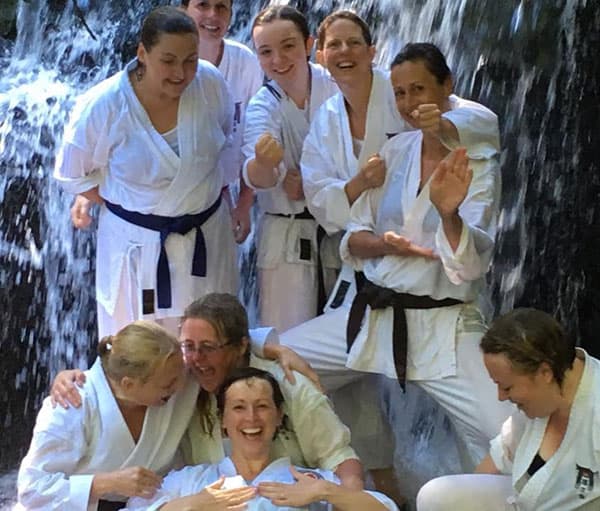 Ladies in Brecon